ANNOUNCEMENT: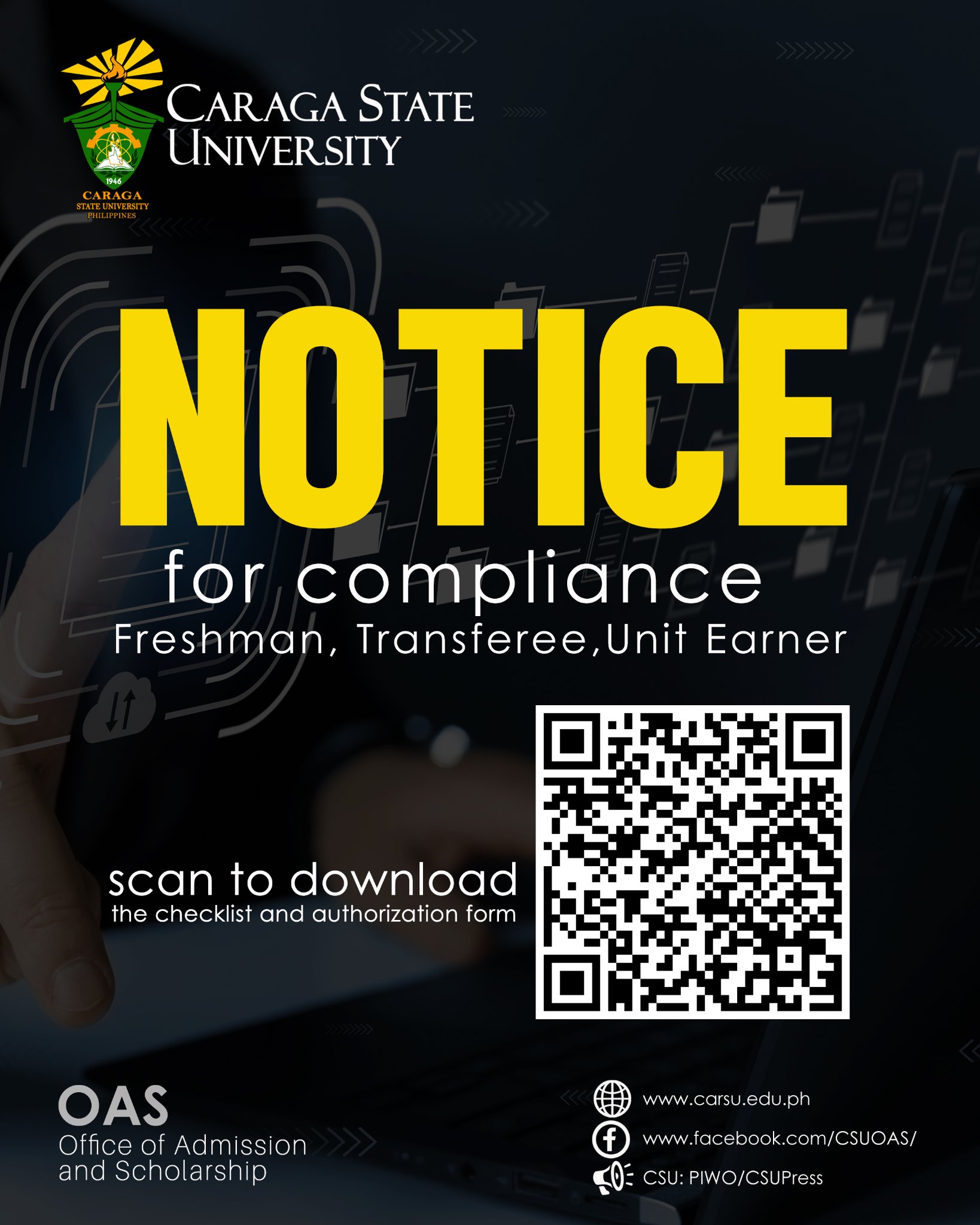 To be officially admitted and ready for enrollment, we hereby enjoin all accepted students to submit their requirements on or before August 5, 2022 to The Office of the Registrar, Caraga State University, Butuan City. 
Note: The Office of the Registrar will not accept requirements from July 18-22, 2022 to make way for the graduation rites. Operation will resume on July 25, 2022. 
Failure to submit will invalidate your admission to the university.
Download checklist and authorization form: https://drive.google.com/drive/folders/1jhWnifezRDyphIl7L9AklT_09NLaPkwH?usp=sharing
The Student Personal Record (SPR) is accessible after registration/ enrollment in the department. Please visit the Office of Admission and Scholarship to personally sign your SPR and secure your ID number.